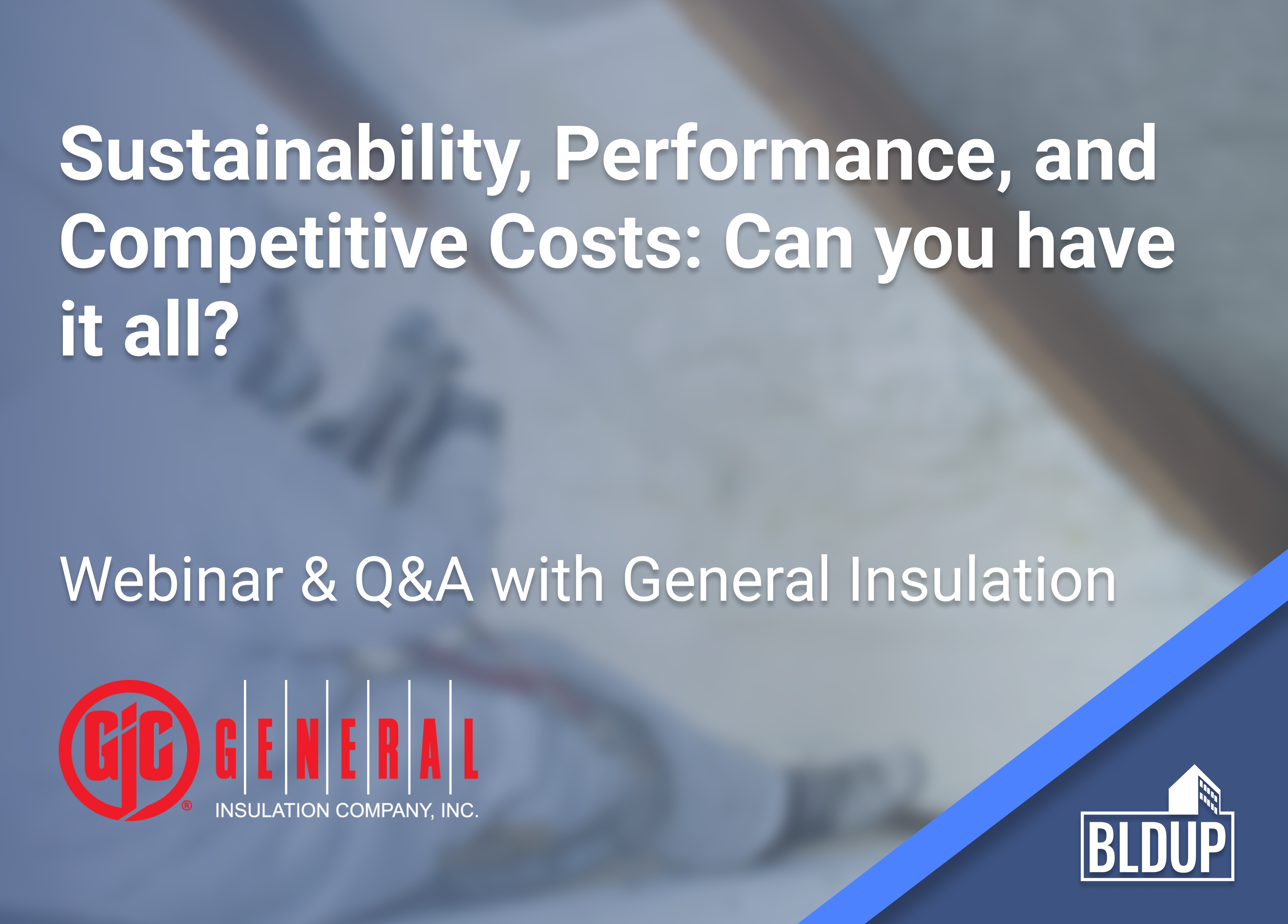 Sustainability, Performance, and Competitive Costs: Can you have it all?
Hosted by Frank Granara, Regional Vice President at General Insulation

Presented by Alexander Argento, Vice President at BLDUP
Selecting the Right Environmentally Friendly Building Products for Your Project.
Join us for a conversation with General Insulation's Regional Vice President, Frank Granara, as we discuss energy efficiency trends and opportunities in new and existing buildings. We will demonstrate how to use a free insulation calculator to estimate heat loss, economic savings, and environmental impact of various insulation materials and thicknesses in your building. We will also go beyond installed product performance and explore how manufacturers are evolving their material formulations and production processes to meet today's sustainability goals. Navigating through these full product lifecycles can be complex and time consuming. Frank will share ways in which General Insulation and their partners are working to solve these problems for contractors and designers who seek sustainable choices without exceeding budget or compromising performance.